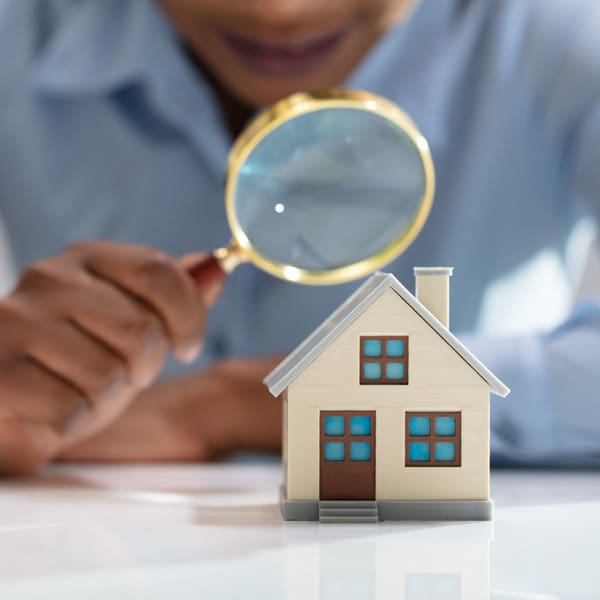 Home Inspection
Complete house Inspection
Investor Inspection
First time Home Buyer
Multi-Family Inspection
Pre-Sale Inspection
Commercial Building Inspection
Thermal Imaging
Infrared (thermal imaging) is an advanced, non-invasive technology that allows the inspector to reveal
things which can't be seen by the naked eye. We perform thermal imaging on all home inspections.
Lab Testing
Mold, Water, Asbestos & Lead tests available. We can perform a variety of tests which will communicate what is
involved in reducing damage to homes.
Sewer Scope
The sewer line has many variables that are unseen (was it installed correctly, was it repaired, are roots an issue, has
someone flushed an object down it, is there a partial break, is there a low spot in the line due to settling, are the fittings the proper ones for flow, is the house tied into sewer and to a septic system) These are all potential issues that would be unable to determine without a proper sewer scope or evidence of a backed up sewer line.
Inspections

Price

Homes & Townhomes (1,000 - 3,000 sq. ft.)

Homes (3,000-5,000 sq. ft.)

Homes (5,000-7,000 sq. ft.)

$400 First Unit,
$75 each Additional
Unit up to 4 units

Large Multi-Family or
Apartment Complex

Sewer Scope
*$50 off if done during home inspection
| Lab Testing | Price |
| --- | --- |
| | $300 First Swab, $150 each Additional Swab |
| | $300 First Sample, $150 each Additional Sample |
| | $300 First Sample, $150 each Additional Sample |
| | $300 First Test, $150 each Additional Test Site |
Feel free to call us from 8am-9pm, seven days a week.  We have someone ready to help!
Did You Know We'll Come to You?
Bellevue
Bainbridge Island
Mercer Island
Maple Valley
Aberdeen
Algona
Fife
Arlington
Vashon
Bellingham
Belfair
Bonney Lake
Bremerton
Bothell
Eatonville
Lynnwood
Roy
Enumclaw
Everett
Federal Way
McCleary
Shoreline
Sequim
Shelton
Snohomish
Steilacoom
Neah bay
Tacoma
Castle Rock
Camano Island
Concrete
Marysville
Port Orchard
Silverdale
Kitsap
Puyallup
Spanaway
Tukwila
Olympia
Tumwater
Poulsbo
Lakewood
DuPont
Whidbey Island
Mossy Rock
Long Beach
Longview
Morton
Yelm
Kent
Mount Vernon
Milton
Ocean Shores
Issaquah
Buckley
Centralia
Port Angeles
Seattle
Snohomish County
Pierce County
King County
Thurston County
Kitsap County
South Hill
Graham
Elk Plain
South Prairie
Sumner
University Place
Orting
Lake Tapps
Parkland
Des Moines
SeaTac
Fremont
Queen Anne
Laurelhurst
Kirkland
Sammamish
Redmond
Monroe
Gold Bar
Index
Baring
Skykomish
Snoqualmie Pass
Easton
Roslyn
Cle Elum
Greenwater
Ashford
La Grande
Elbe
Onalaska
Winlock
Vader
Chehalis
Rochester
Oakville
Westport
Grayland
Tokeland
Raymond
Menlo
Lebam
Pe Ell
Dryad
Montesano
Ocean City
Cepalis Beach
Seabrook
Moclips
Humptulip
Kamilche
Joyce
Elwha
Port Townsend
Port Ludlow
Union
Lilliwaup
Brinnon
Coupeville
Oak Harbor
Shine
Port Gamble
Marrowstone
San de Fuca
Anacortes
Fidalgo Island
Alexander Beach
Fredonia
Avon
Blyn
Discovery Bay
Chimacum
Quilcene
Grapeview
Oakland
Bayshore
Grant
Agate
Arcadia
Anderson Island
McNeil Island
Longbranch
Harstine Island
Boston Harbor
Squaxin Island
Harstine
Lakebay
Vaughn
Elma
Oysterville
Ocean Park
Cowlitz
Toledo
Tenino
Lacey
Fredrickson
Ruston
Dash Point
McMillin
Burien
North Bend
Ballard
Glenoma
Port Hadlock-Irondale
Stanwood
Lake Ketchum
Tulalip
Skagit City
Edmonds
Mill Creek
Mukilteo
Woodinville
Mountlake Terrace
Brier
Beacon Hill
White Center
Medina
Newcastle
Renton
Maple Leaf
Maplewood
Purdy
Wildwood
Bethel
Southworth
Olalla
Gig Harbor
Victor
Crosby
Absolutely. We're happy to explain everything we're looking at. There will be times where we need to focus and evaluate, but feel free to tag along and ask questions.
Yes! Your agent coordinates our access to the property. And with your agent there, they can help you to further understand what you're looking at when you get the report. 
Our reports have lots of images to help you recall what you're looking at. We break down our reports into areas that are safety hazards and other recommended items to fix/ask for.
The summary will be the most helpful area of the report, right at the top.
With each defect we include which type of contractor you will need to search for to get quotes.
Absolutely. This is one of our favorite parts. Call, text or email.
We have a few contractors that we've worked with in the past that we can recommend. We still recommend you contact at least 3 in each area for quotes and do your own research.